Design | Digital | Web | Print
Drive are the largest taxi firm in Hull and are always looking to improve their business.
We worked on the design and build of this website with our partners at Taxi Solutions. Both Drive and Taxi Solutions were looking for a slick website that looks great on all devices and is lightning fast.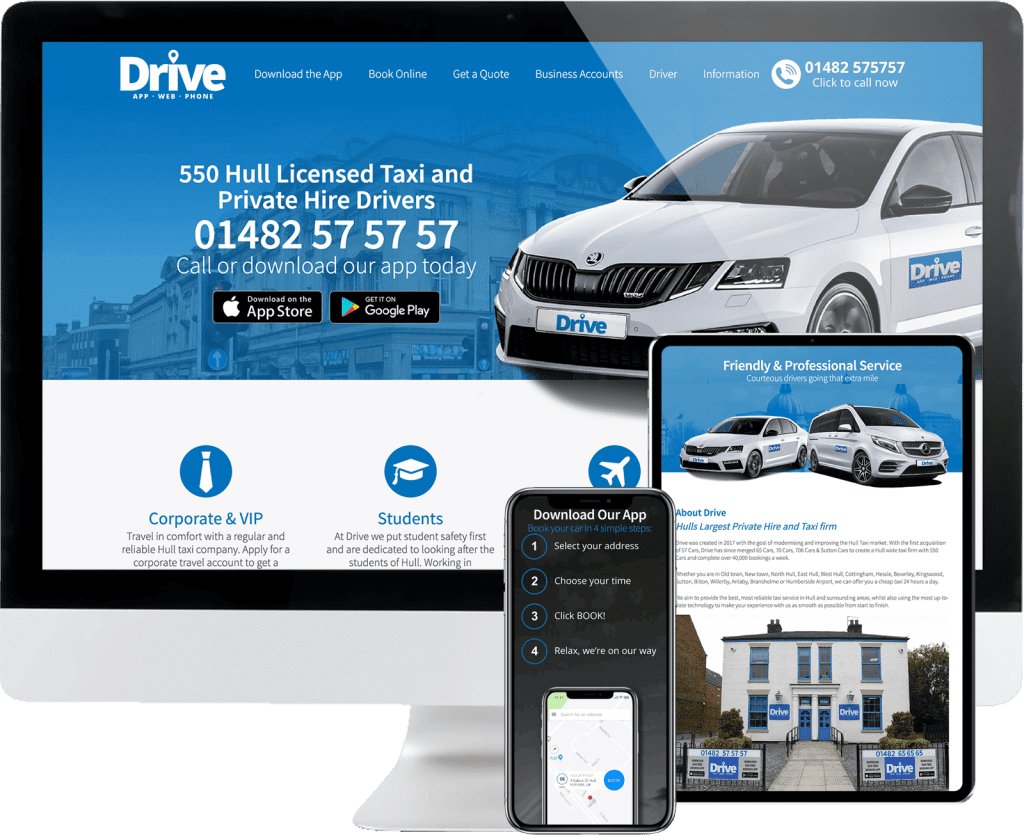 "Over the years I have worked with a number of different marketing agencies across the country. What makes Lucid Theory stand out is they really took the time to learn our industry, the language and the customer base. Efficient, reliable and hardworking, I cannot recommend Lucid Theory enough."
Stephen Ashford, Marketing Manager