Our partnership with Corky's Cars goes back a few years, during which we have collaborated on various projects aimed at enhancing their digital presence. Recently, they approached us with the goal of revamping their website to reflect their brand identity and enhance their online competitiveness in the taxi booking market.
The client was eager to maintain their existing visual branding and colour scheme, which is a crucial element of their identity and recognisability in the local market. However, they also wanted to introduce a fresh and modern look to their website that would appeal to their target audience and compete with larger, national taxi booking brands.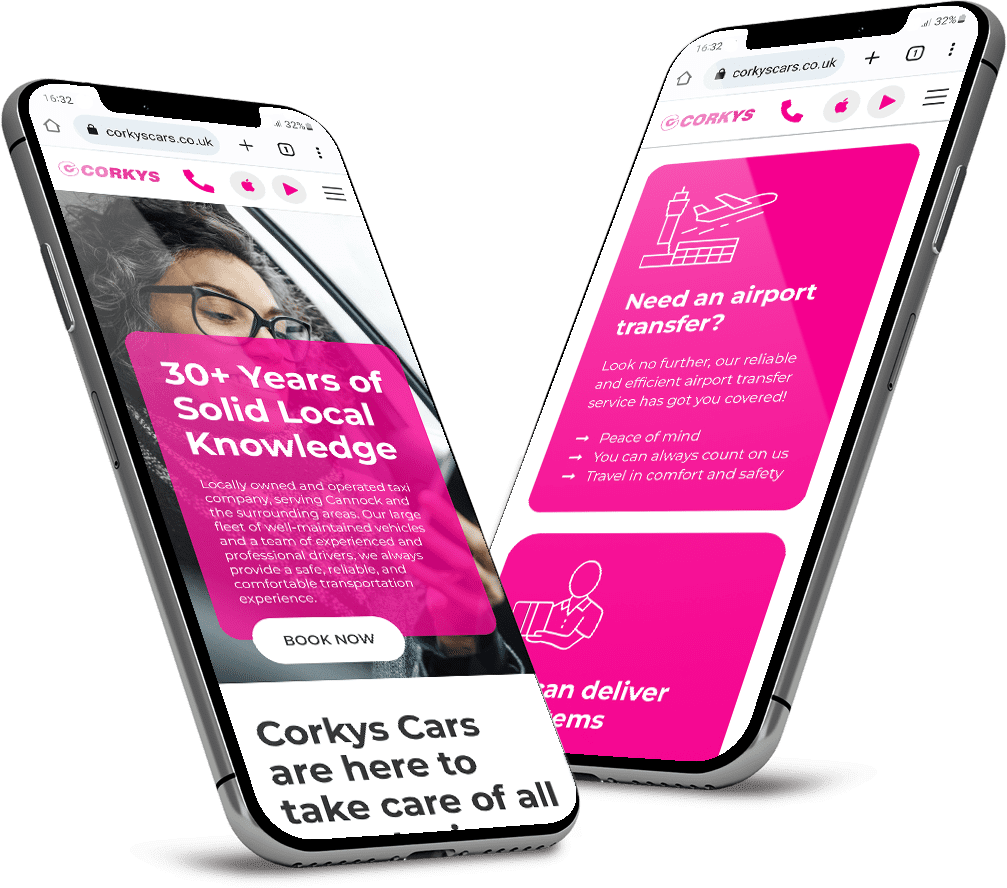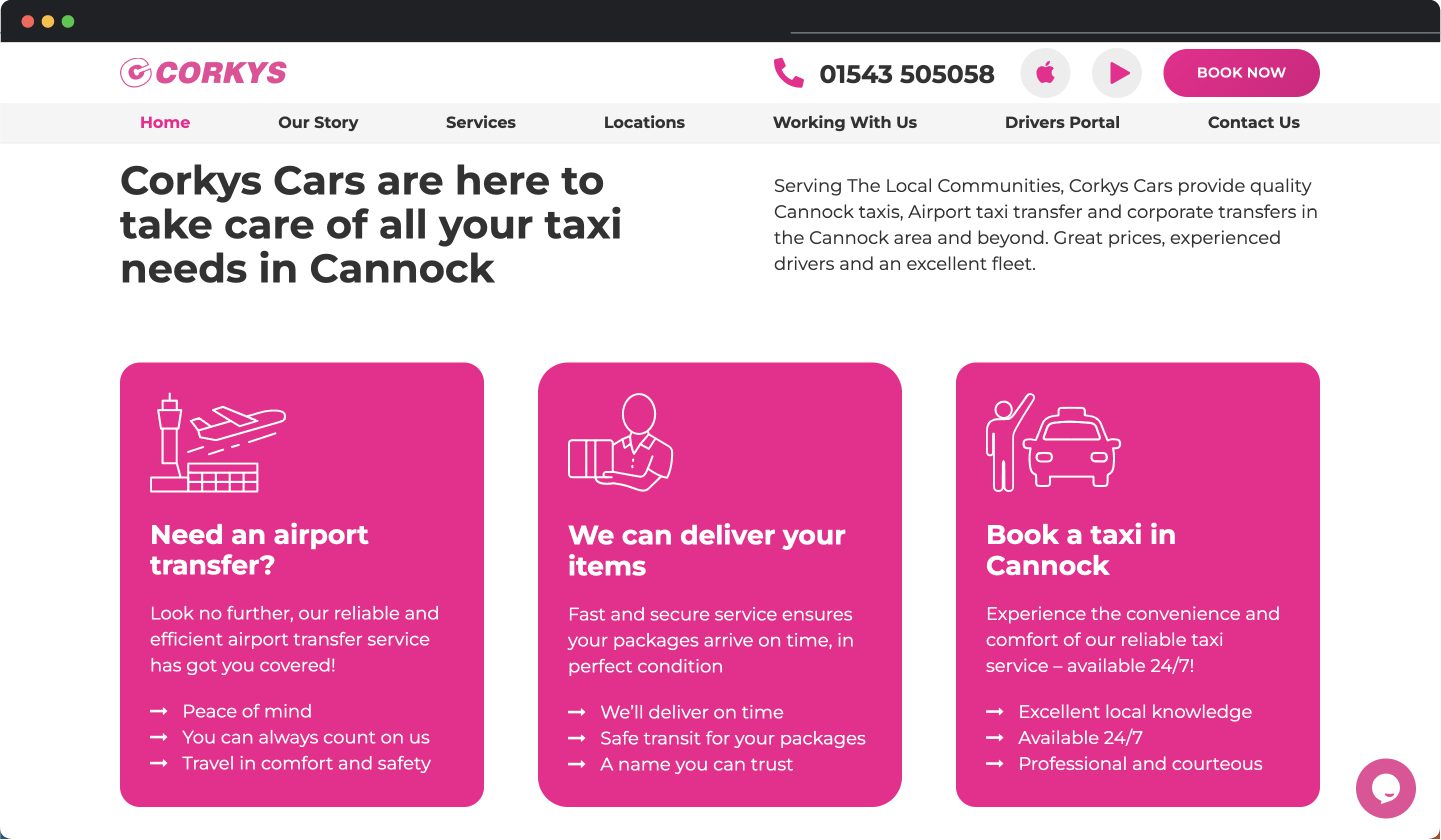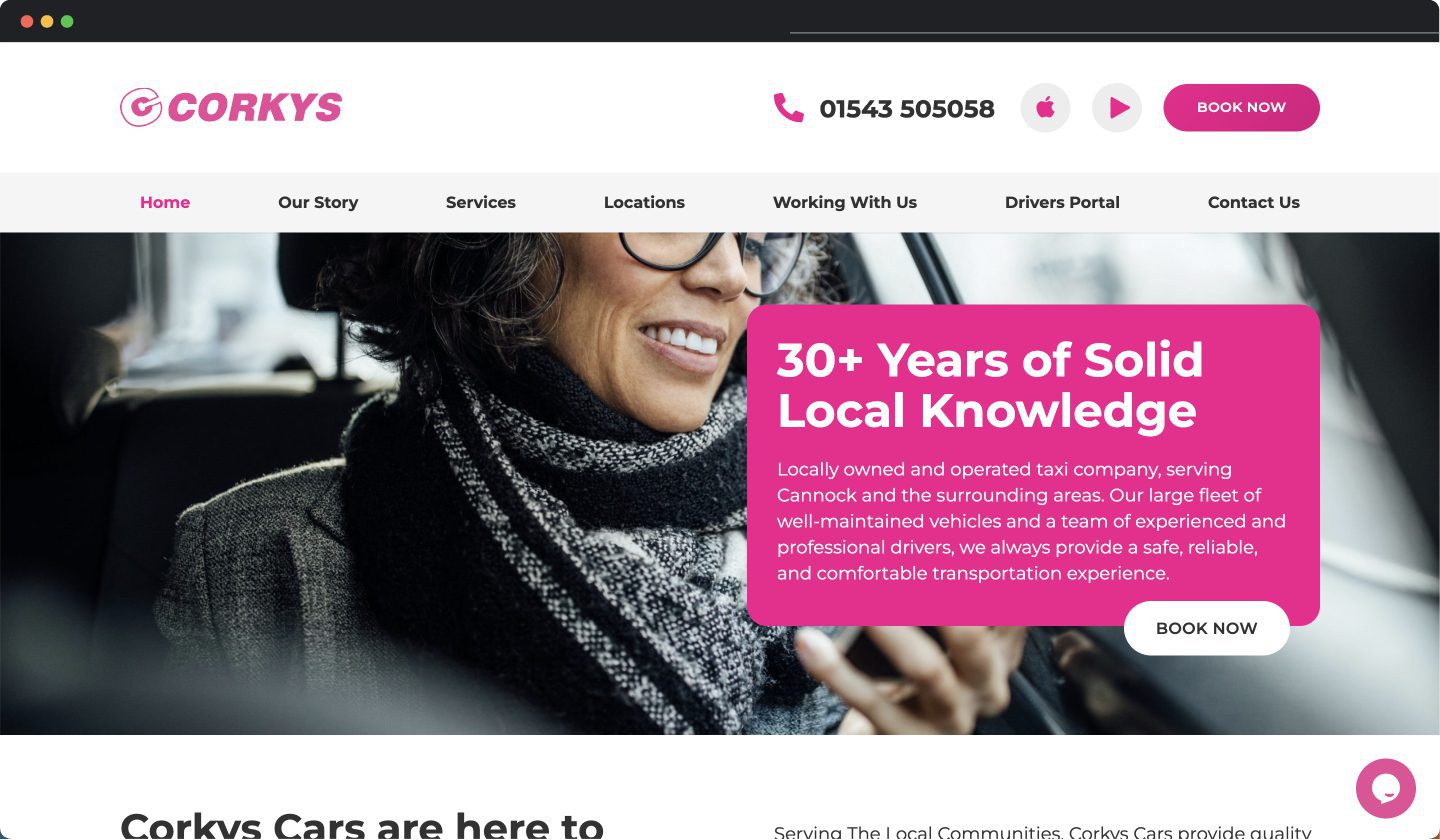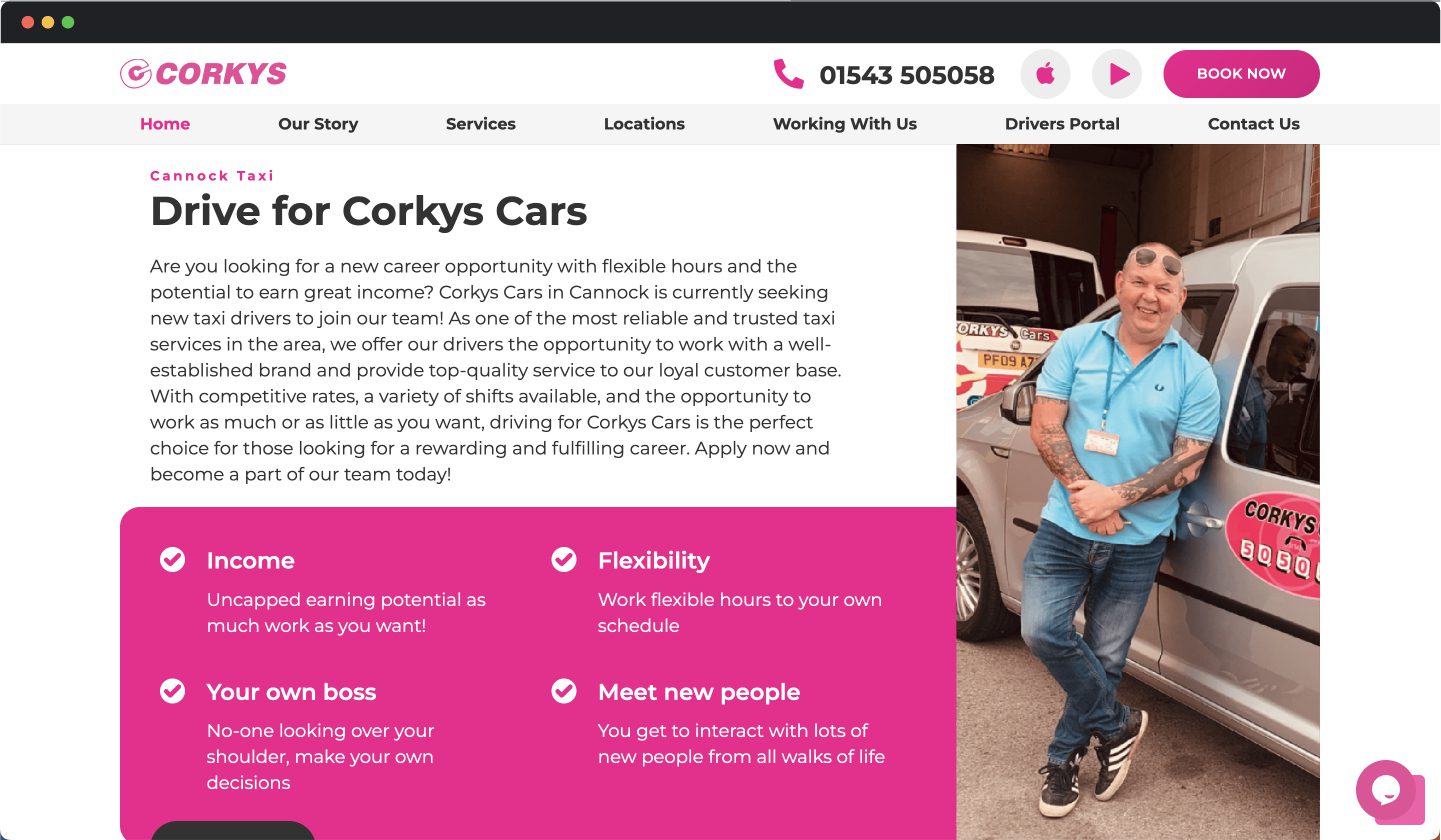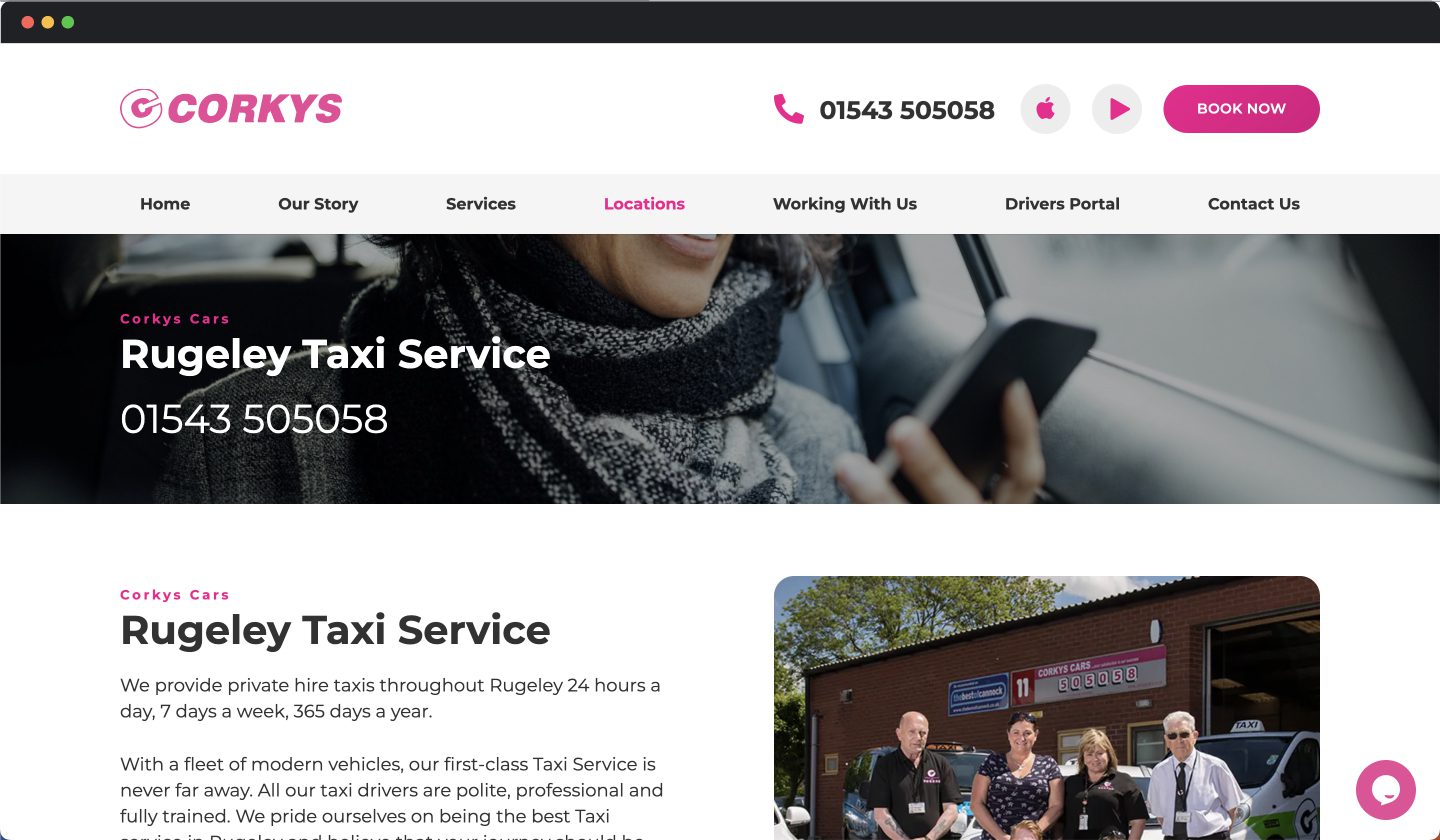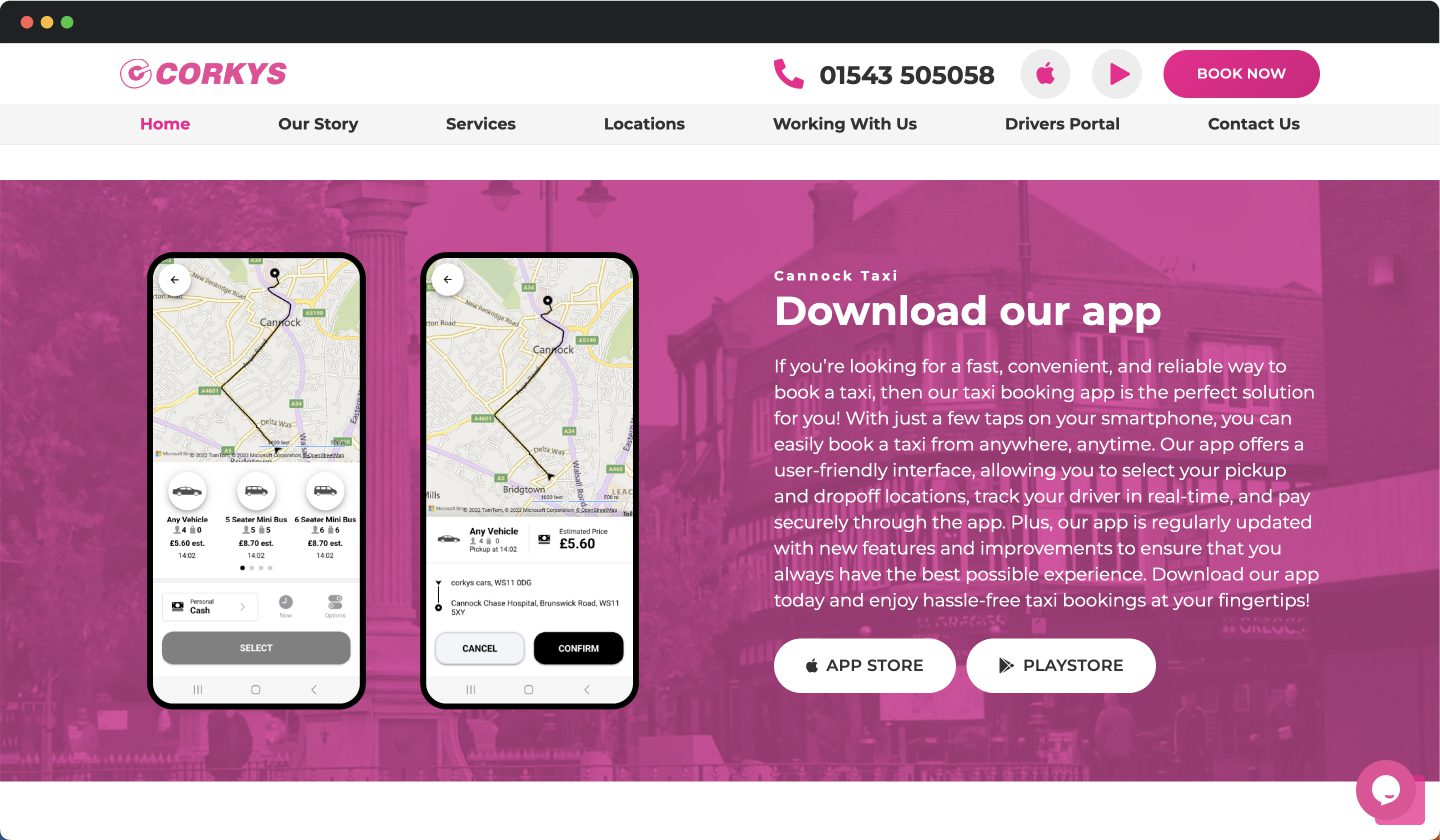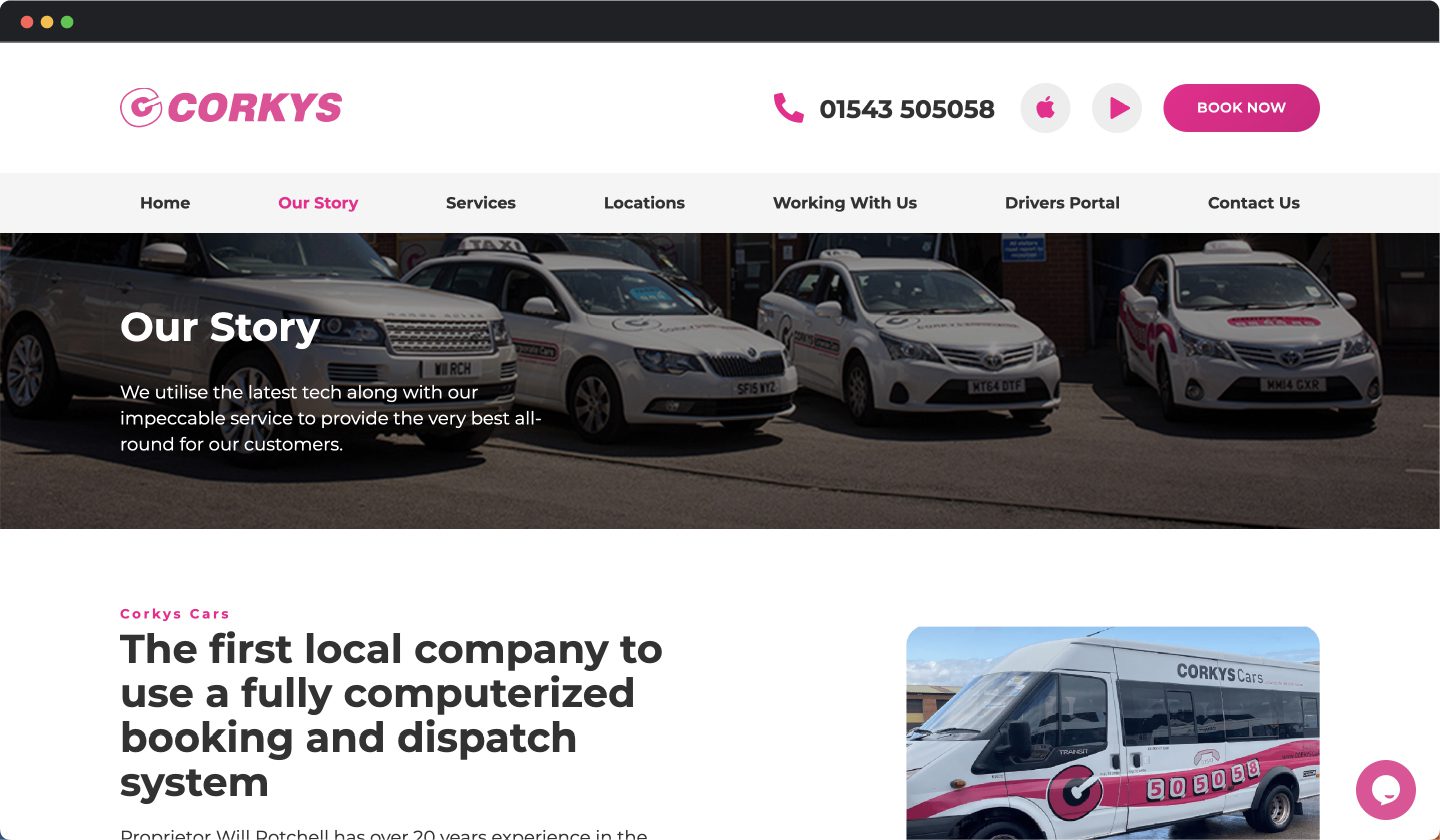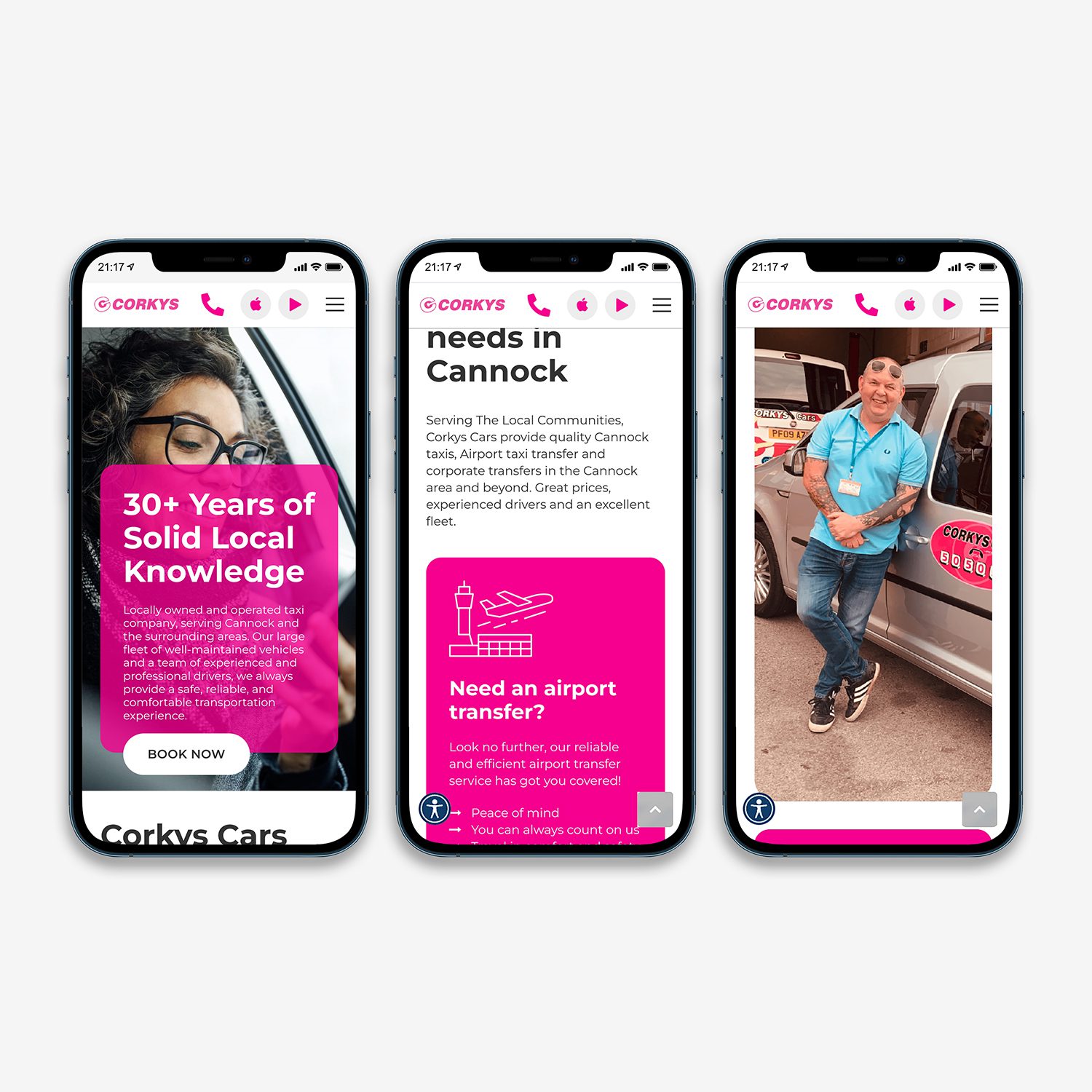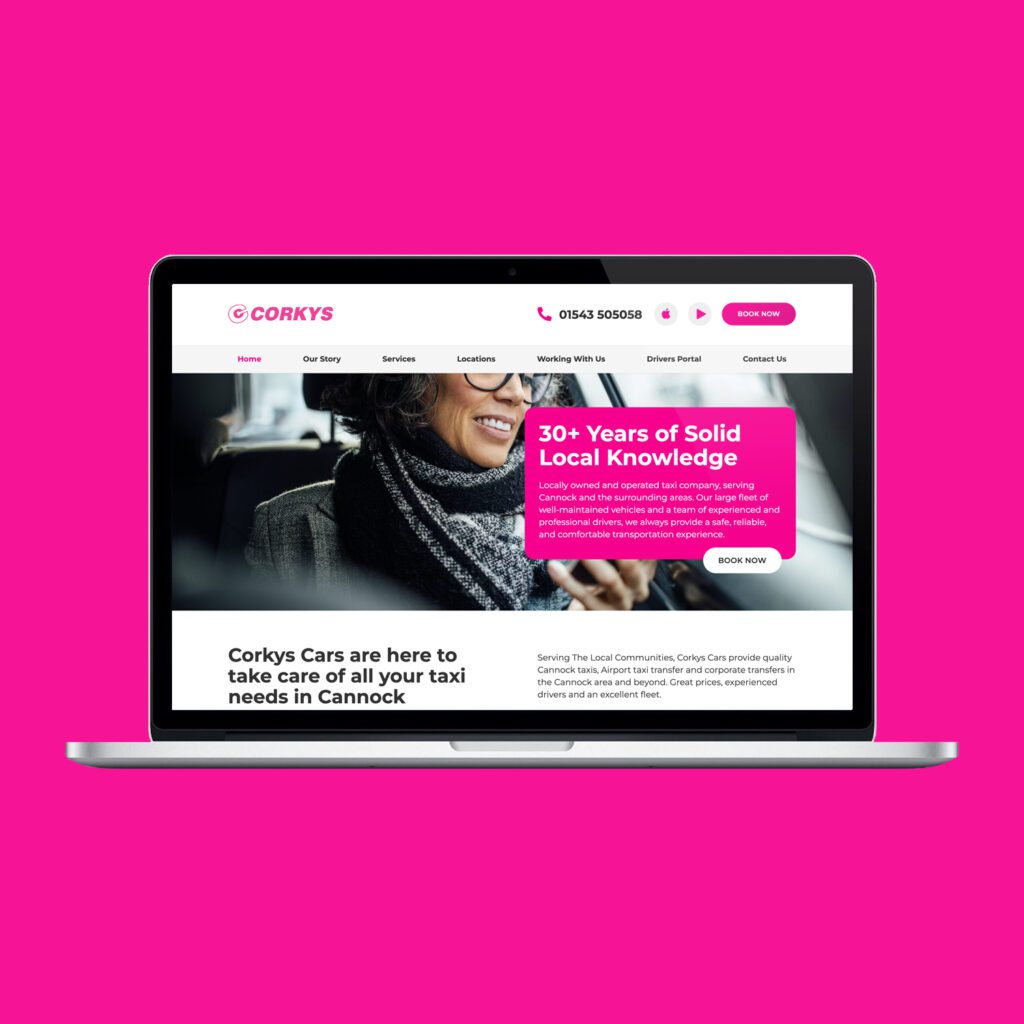 Our design team took on the taxi website design challenge, incorporating Corky's Cars' iconic colours and style elements into a new, contemporary design that features an intuitive user interface, bold typography, and a clear hierarchy of information. By balancing their brand identity with modern design trends, we were able to deliver a website that not only reflects Corky's Cars' values but also helps them stand out in a crowded market.
Throughout the project, we worked closely with Corky's Cars team to ensure that the final product meets their needs and expectations. The result is a website that showcases the client's professionalism, reliability, and commitment to customer satisfaction. We are over the moon with the end result of this website and look forward to working with Corky's again in the future.