Leeds Blinds is a family-run business that specialises in the supply and installation of all types of window blinds for homes and businesses in the Leeds area. Despite having a solid customer base, the company didn't have a website and felt the time was right to make the investment and improve their overall online presence and enhance customer experience.
After considering several web design firms, they ultimately chose Lucid Theory, due to our reputation as a leading local web design agency and our strong portfolio of successful projects.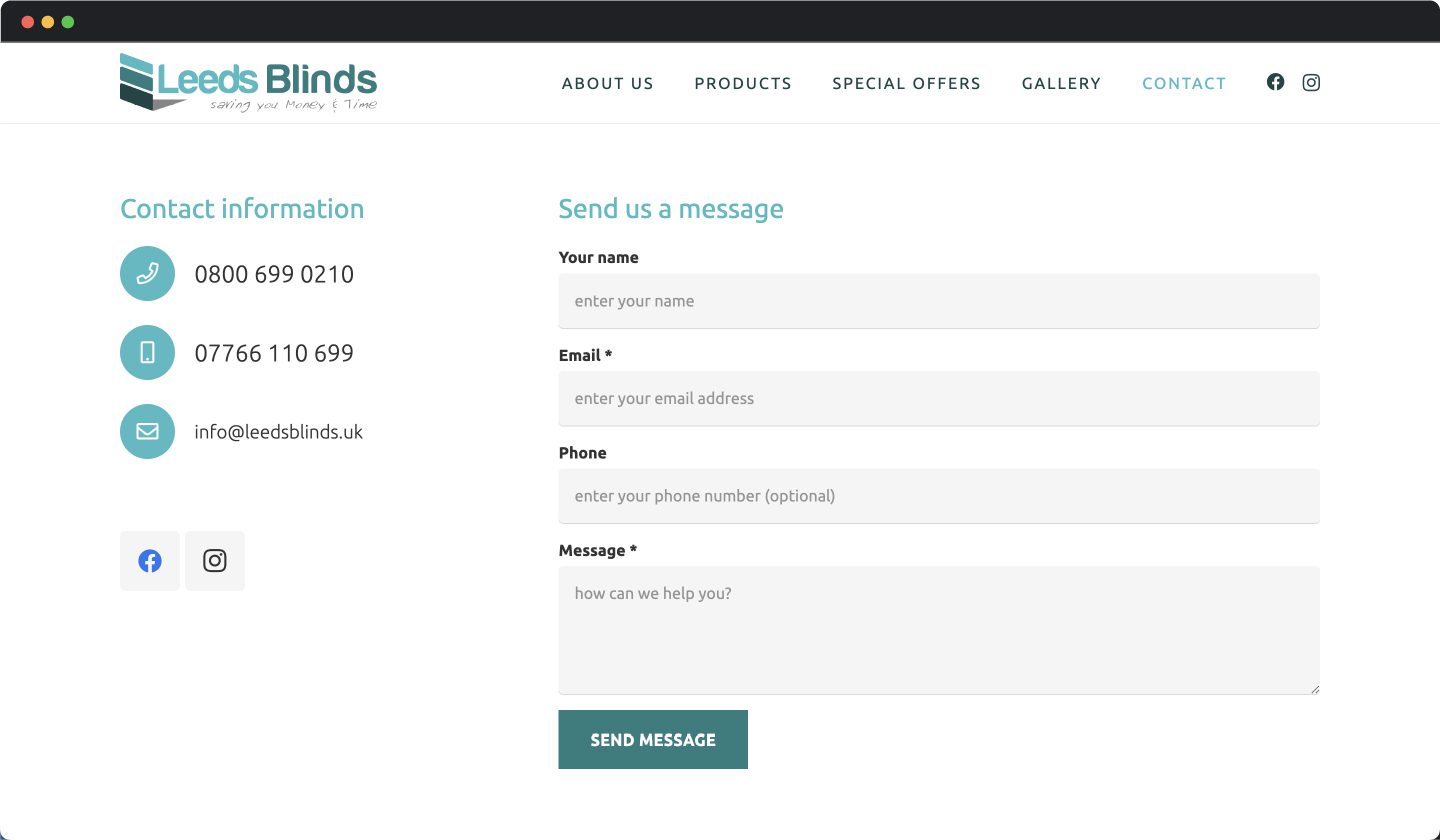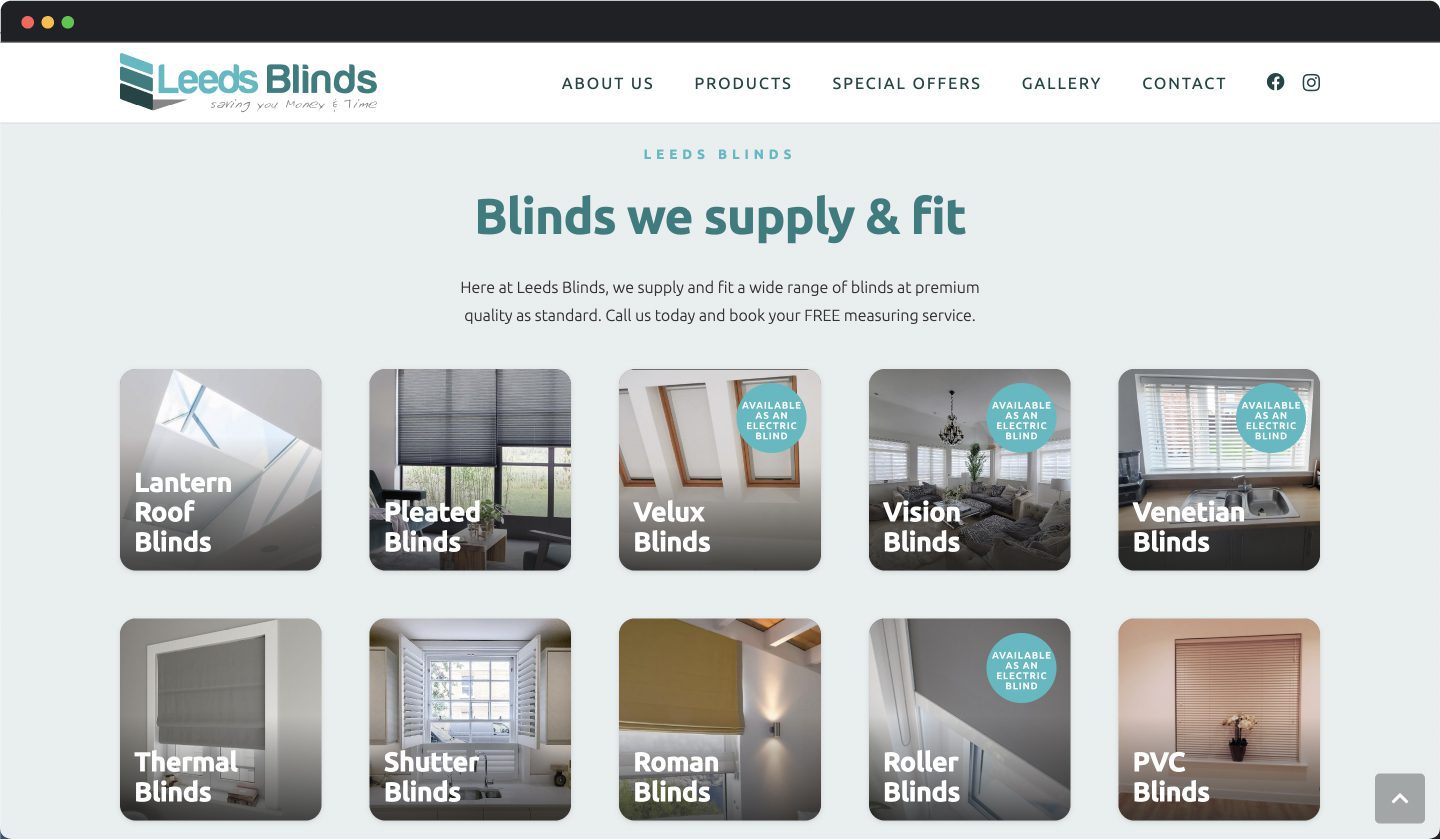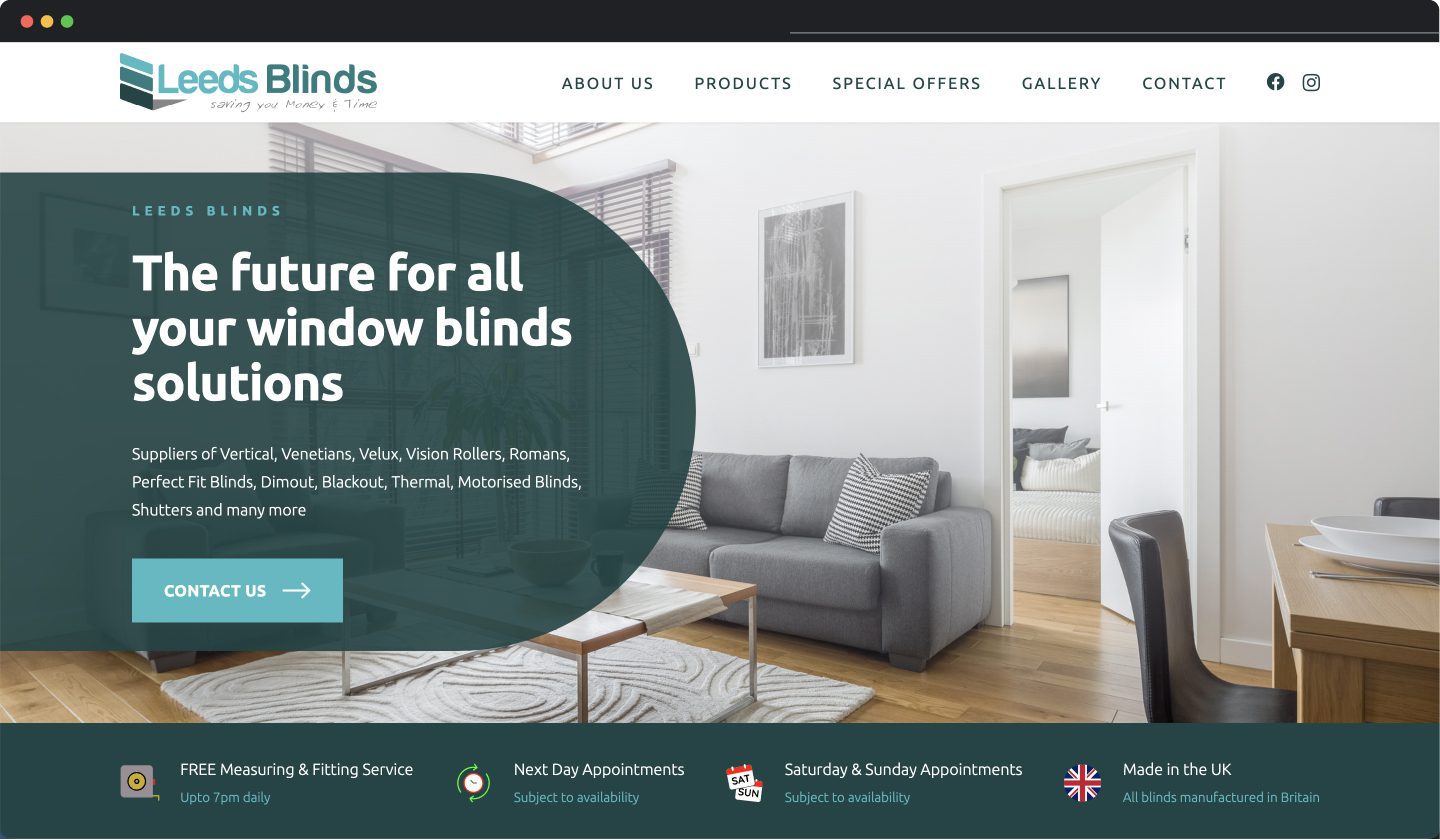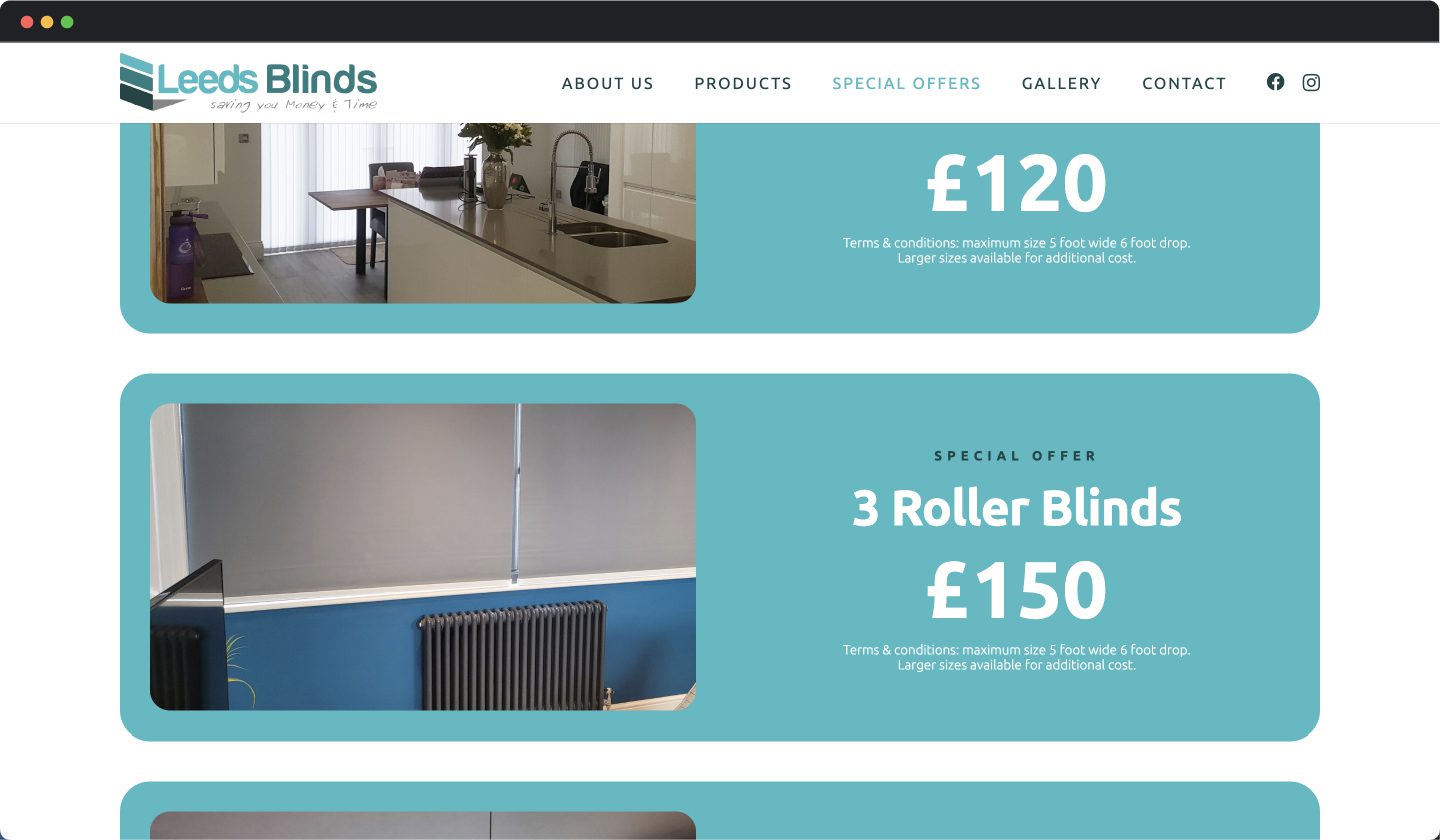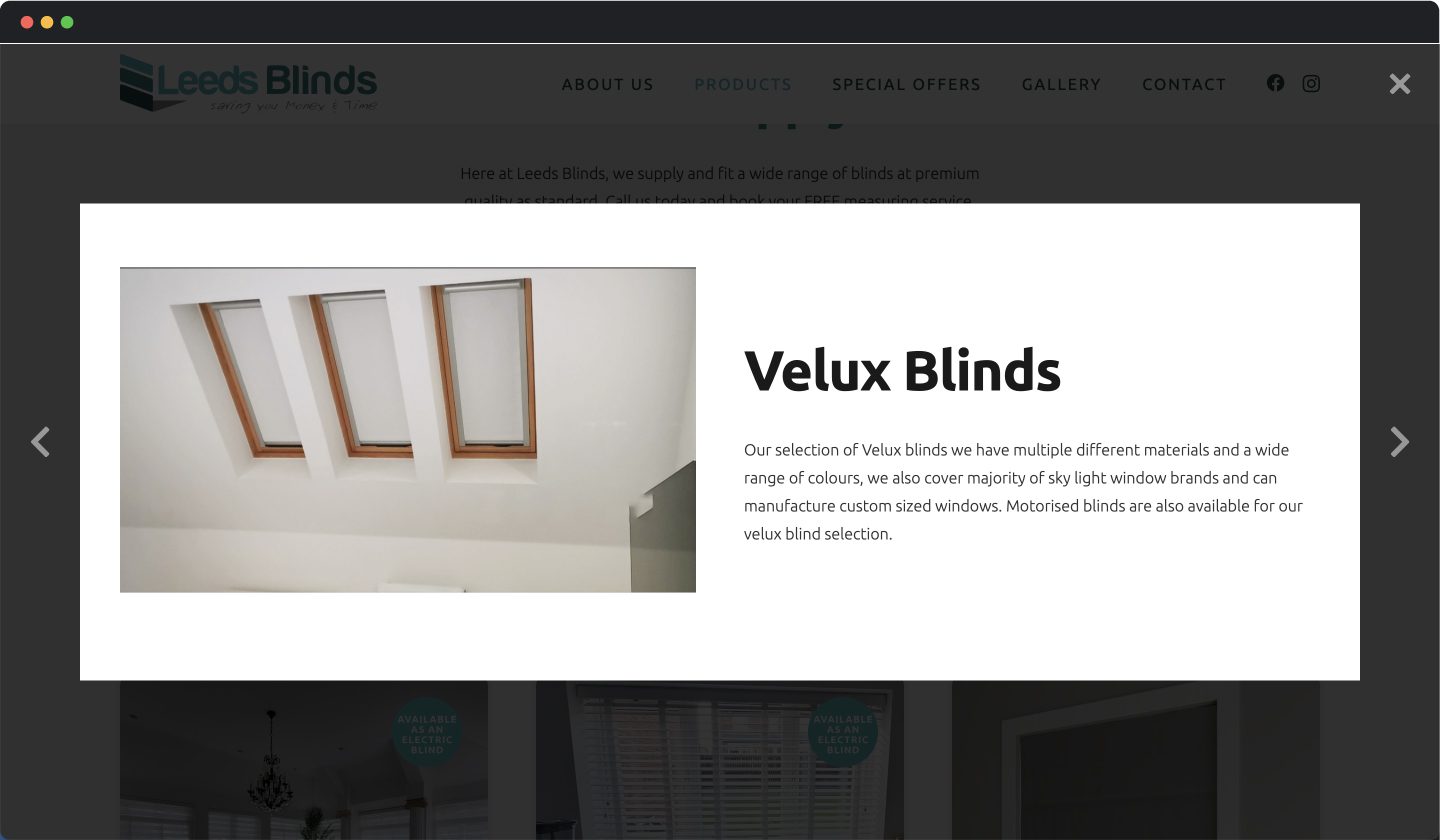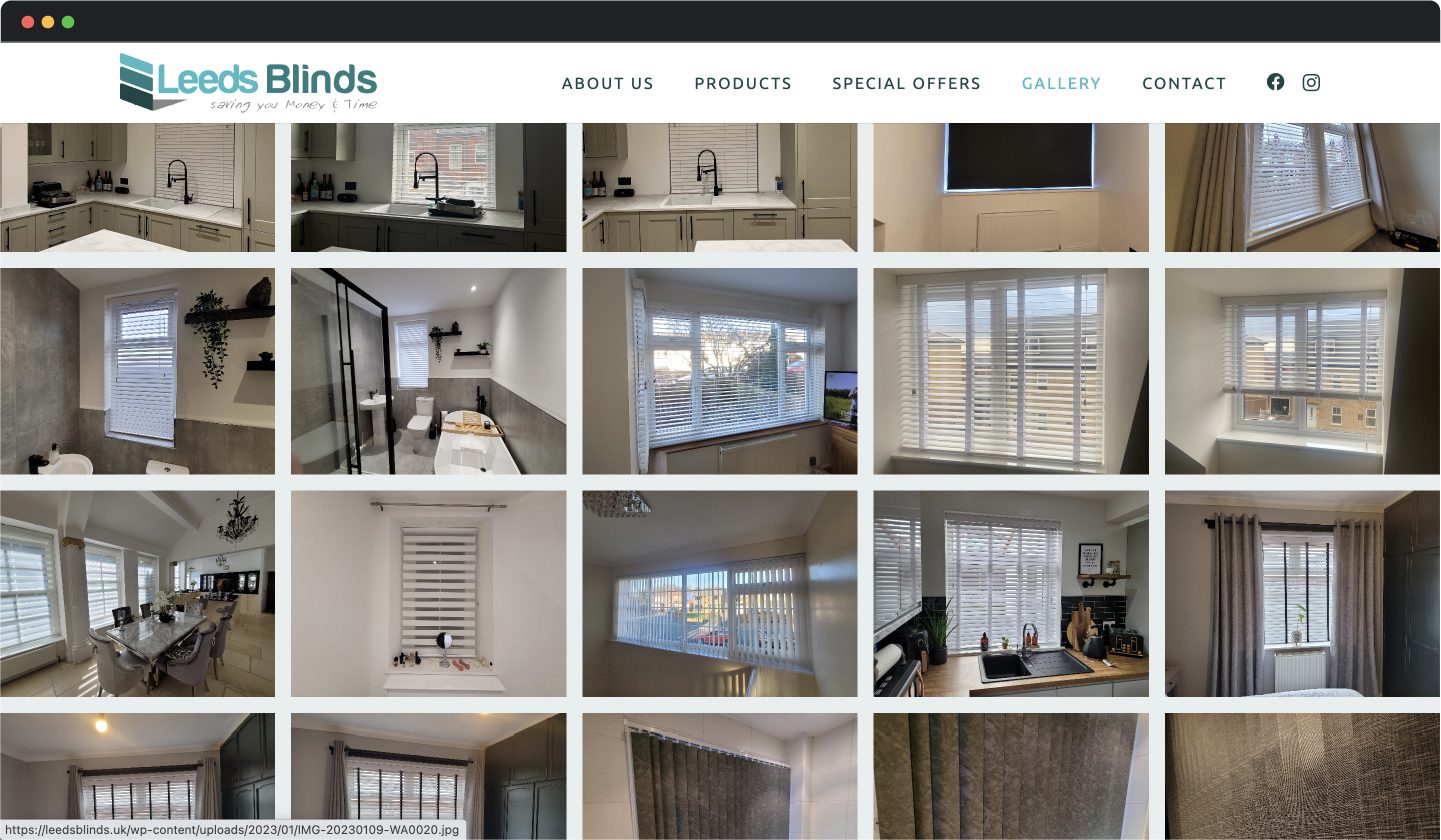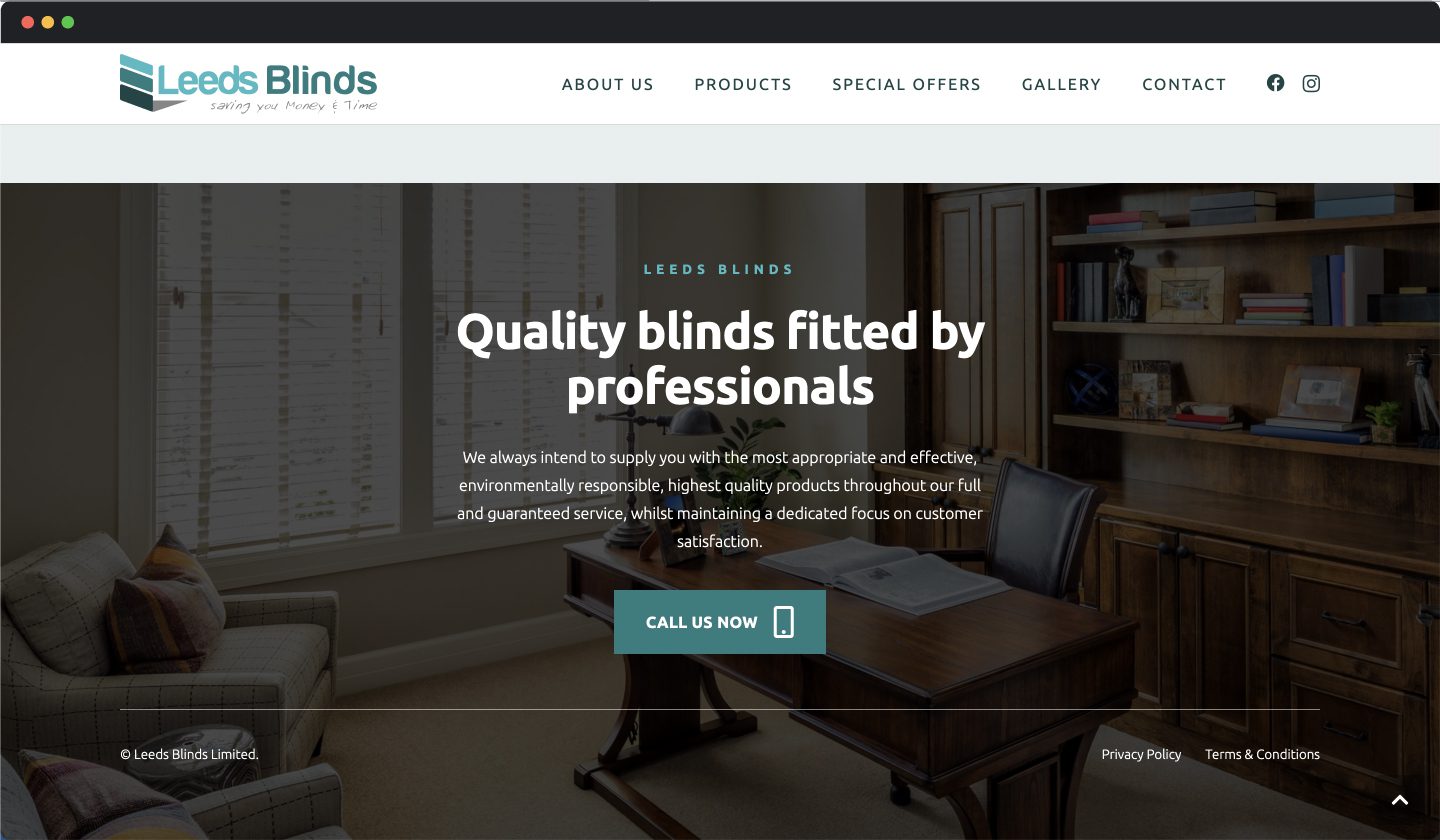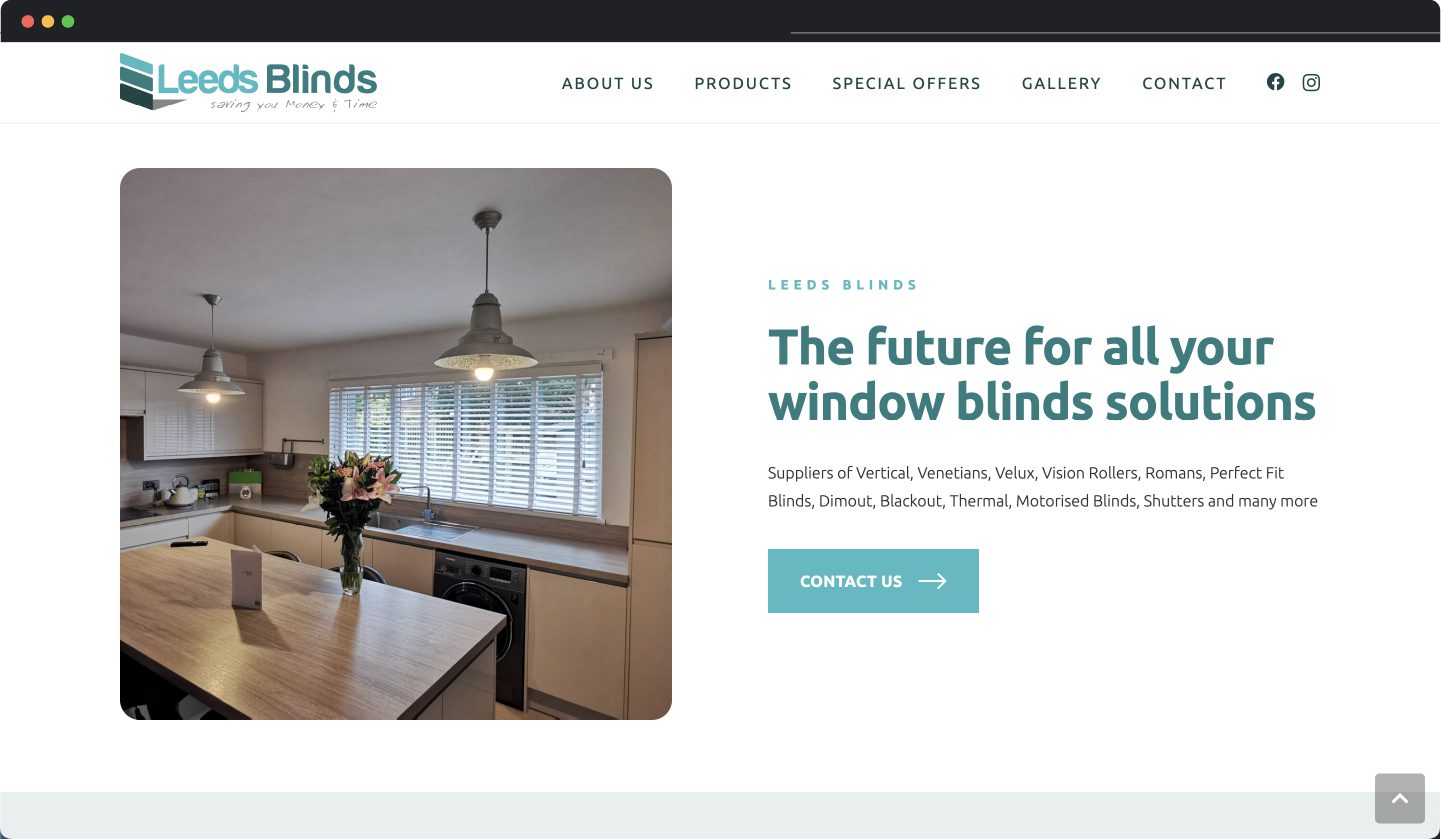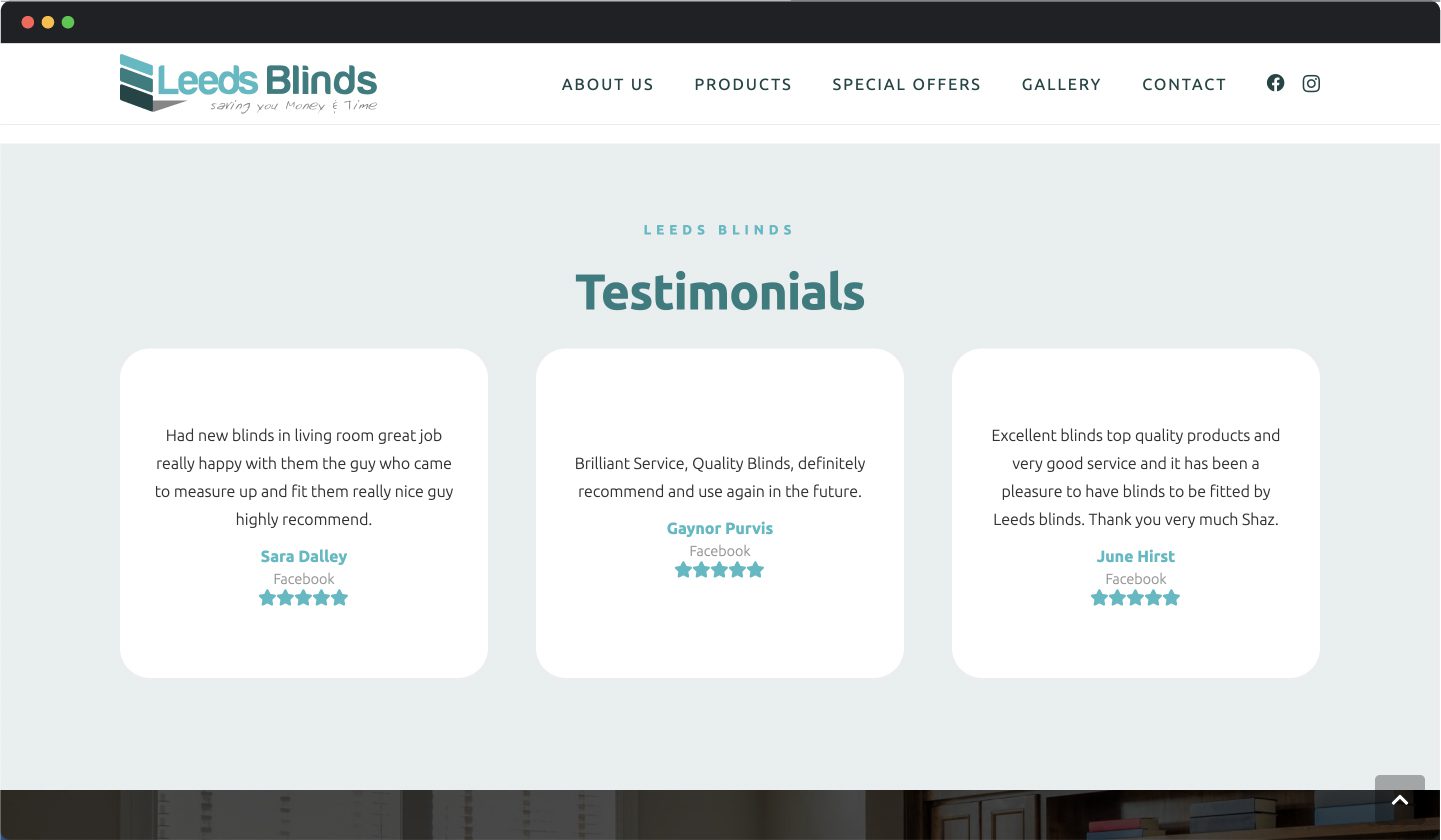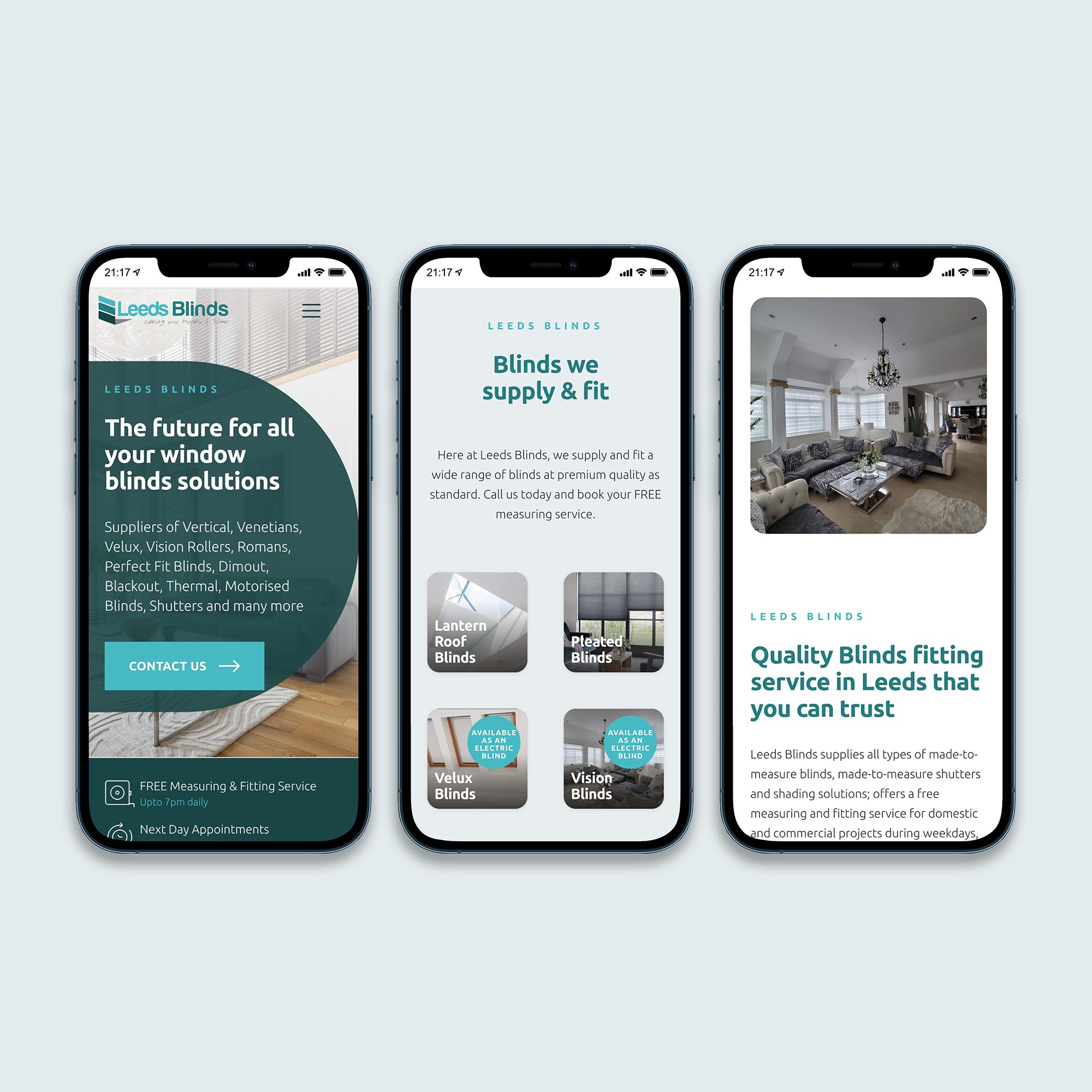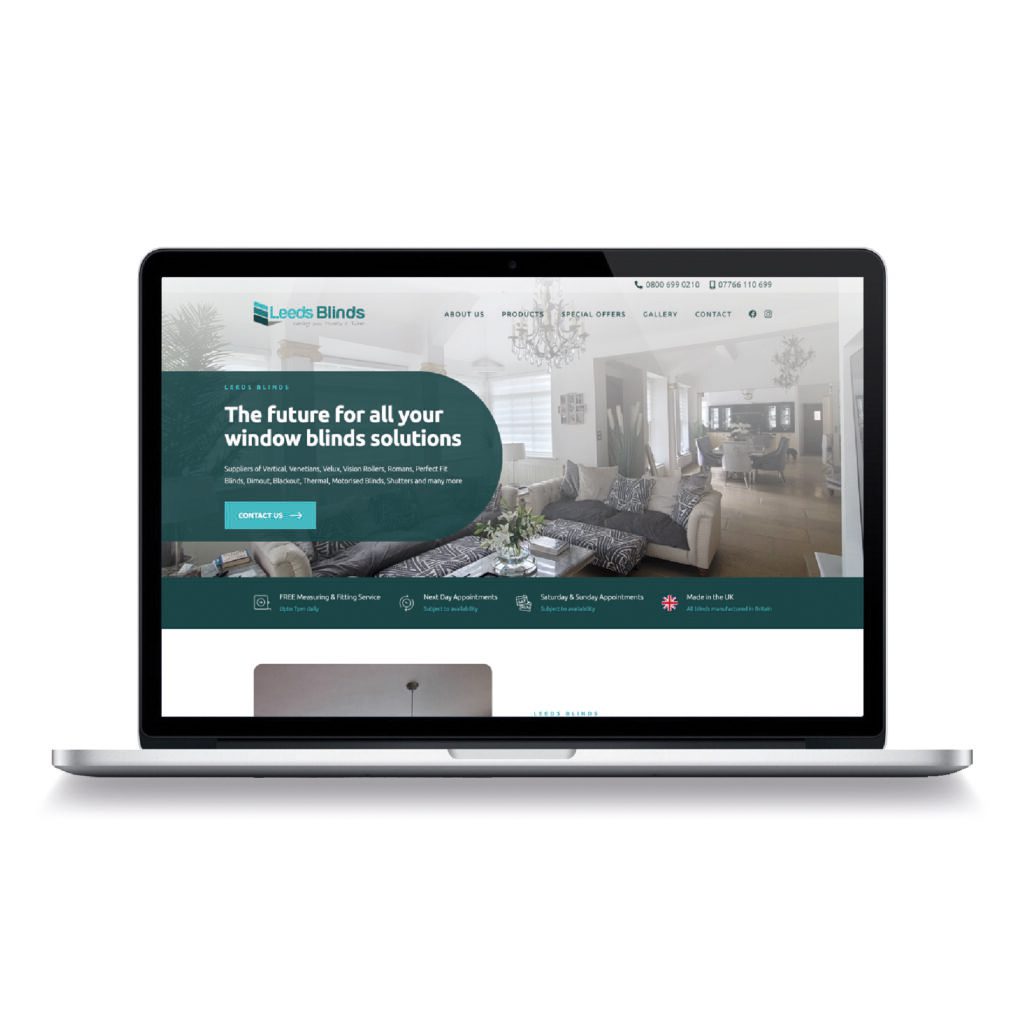 We worked closely with Leeds Blinds to understand their brand, business goals, and target audience. We created a modern, visually appealing website that showcases the company's products and services whilst also providing easy-to-use navigation and an intuitive user interface. Their new website features high-quality images, clear calls to action and showcases the company's services in a visually pleasing way, which is already helping to attract new customers and increase conversions.
We have also worked on social graphics, press ads and flyers for Leeds Blinds.